Cancer Fighting Recipes: Japanese Lamb Burgers with Wasabi Mayo
As part of Bowel Cancer Awareness month, we're giving you recipes to help fight cancer from Nourish: The Cancer Care Cookbook. These lamb burgers are quick-and-easy to cook and delicious with a tangy wasabi mayonnaise. The burgers can be frozen uncooked, making them ideal for cooking when you don't feel like preparing food. Either fry or grill them and serve with a green salad or steamed vegetables.
Health Benefits
Lamb is grass fed, which is why it is a good source of omega-3 fats. It is also rich in protein, antioxidants, selenium and zinc for immune support, and B vitamins, which are important for energy. Distinctively flavoured Japanese wasabi is traditionally used for its flavour, but it is also included here for its anti-microbial, anti-cancer and anti-inflammatory benefits.
For more information about the link between your diet and cancer read about the foods that can increase your resistance to cancer.
Cancer Fighting Recipes: Japanese Lamb Burgers with Wasabi Mayo
Serves: 4
Preparation time: 15 minutes
Cooking time: 15 minutes

400g/14oz lean minced lamb
1 garlic clove, crushed
1 red onion, grated
1 tbsp olive oil or coconut oil (optional)
sea salt and freshly ground black pepper

Wasabi mayonnaise
150g/51/2oz silken tofu, cubed
3 tbsp olive oil or flaxseed oil
1 tbsp lemon juice
1 tsp xylitol or 1/2 tsp stevia
a pinch of matcha green tea powder (optional)
1 tsp wasabi powder

1 Put the lamb into a large bowl and add the garlic and onion. Season. Using your hands, mix well, then shape the mixture into 8 balls and press into burger shapes.
2 If frying the burgers, heat the oil in a frying pan over medium heat, fry the burgers for 5 minutes on each side or until cooked through. Alternatively, preheat the grill. Put the burgers on a foil-lined baking tray and grill for 6–7 minutes on each side until cooked through, but
not over-browned.
3 To make the mayonnaise, put all the ingredients into a blender or food processor and process until smooth. Add a little water, if it seems too thick. Season the burgers lightly with pepper and serve with the mayonnaise. (The uncooked burgers can be frozen for up to 1 month.)

Nutritional Information Per Serving:
Protein 22.4g | Carbohydrates 2.7g (2.2g sugars) | Fat 23.9g (9.3g saturates) | Kcals 314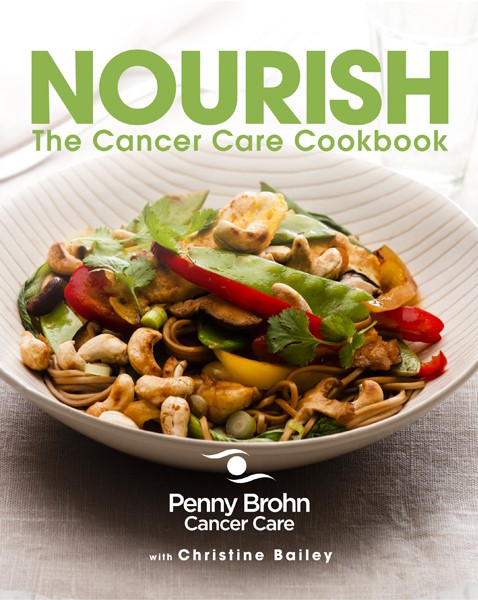 Nourish: The Cancer Care Cookbook embraces the holistic healthy living approach of Penny Brohn Cancer Care, combining nutritional advice with 7-day menu plans and healthy recipes design to help you, or someone you know, live with cancer.

https://nourishbooks.com/wp-content/uploads/2014/04/cancer-fighting-lamb-recipe.jpg
300
340
Victoria Lagodinsky
https://nourishbooks.com/wp-content/uploads/2018/04/NourishLogo340x156-300x138-300x138.png
Victoria Lagodinsky
2014-04-15 00:00:21
2014-04-30 10:16:30
Cancer Fighting Recipes: Japanese Lamb Burgers with Wasabi Mayo