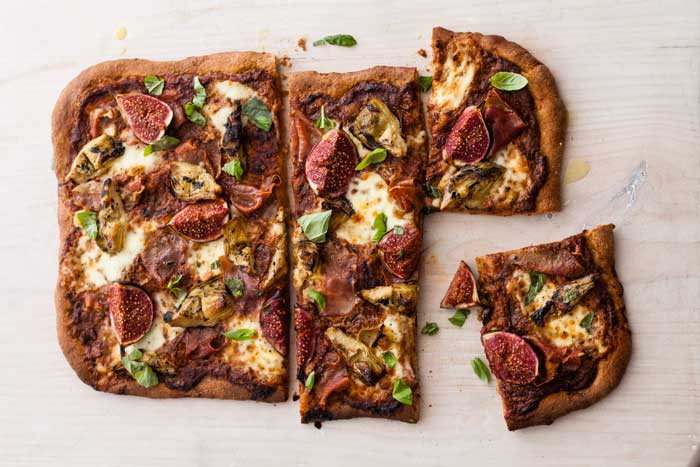 From Zita West's Eat Yourself Pregnant.
Who says you can't have a healthy pizza? This version is packed with an array of fresh fertility-boosting foods on a delicious spelt base – perfect for when you want a carb fix. We've put the recipe below, but for a video of Zita making the pizza, and explaining why these ingredients are so good if you're trying to conceive, click here. You'll also find videos of some of the other delicious recipes from the book.
Fertility Pizza
Serves: 2
Preparation time: 20 minutes, plus 1 hour proving
Cooking time: 20 minutes

For the base:
100ml/3½fl oz/⅓ cup plus 2 tbsp warm milk
7g/¼oz dried fast-acting yeast
200g/7oz/1⅔ cups spelt flour
1 tsp sea salt
1 tbsp olive oil, plus extra for greasing
polenta, for dusting
For the tomato sauce:
200ml/7fl oz/scant 1 cup passata
4 sundried tomatoes
a pinch of dried chilli flakes
1 garlic clove, crushed
a pinch of xylitol (optional)
2 tbsp chopped basil leaves
sea salt and ground black pepper
For topping:
2 cooked artichoke hearts, thinly sliced
150g/5½oz buffalo mozzarella cheese, sliced
4 slices of prosciutto or Parma ham, ripped up into bite-sized pieces
2 figs, quartered
a drizzle of olive oil
1 handful of basil leaves, to serve
1. Pour the milk into a jug and sprinkle over the yeast. Leave to stand for 5 minutes. Put the flour, salt and oil in a large bowl and add the milk mixture. Stir well to form a dough. Knead well for 5 minutes. Alternatively, use a mixer and process for 5 minutes.
2. Coat the inside of a bowl with a little olive oil, put the dough in the bowl and cover with cling film. Leave it to rise in a warm place for 1 hour.
3. Make the tomato sauce by putting all the ingredients in a food processor and blending until smooth.
4. Preheat the oven to 220°C/425°F/Gas 7. Sprinkle a baking sheet with a little polenta. Turn the dough out onto the baking sheet and roll out the dough to form a rectangle or round.
5. Spread the tomato sauce over the dough base, leaving a 2.5cm/1in border. Top with the artichokes, mozzarella, prosciutto and figs. Drizzle the pizza with oil and season with salt and pepper. Bake for 15–20 minutes, or until the bread is crisp and golden brown and the cheese has melted. Scatter basil over the top of the pizza and serve.
Fertility and nutrition are inextricably linked, and equipping your body with the essential nutrients will increase your chances of conceiving naturally. Zita West, the UK's most trusted fertility expert, explains how the chemistry of babymaking works and offers indispensible advice on how to prepare your body for a successful pregnancy. Also included are 65 inspiring and mouthwatering recipes that ensure that you are including all the vital nutrients for conception in your diet.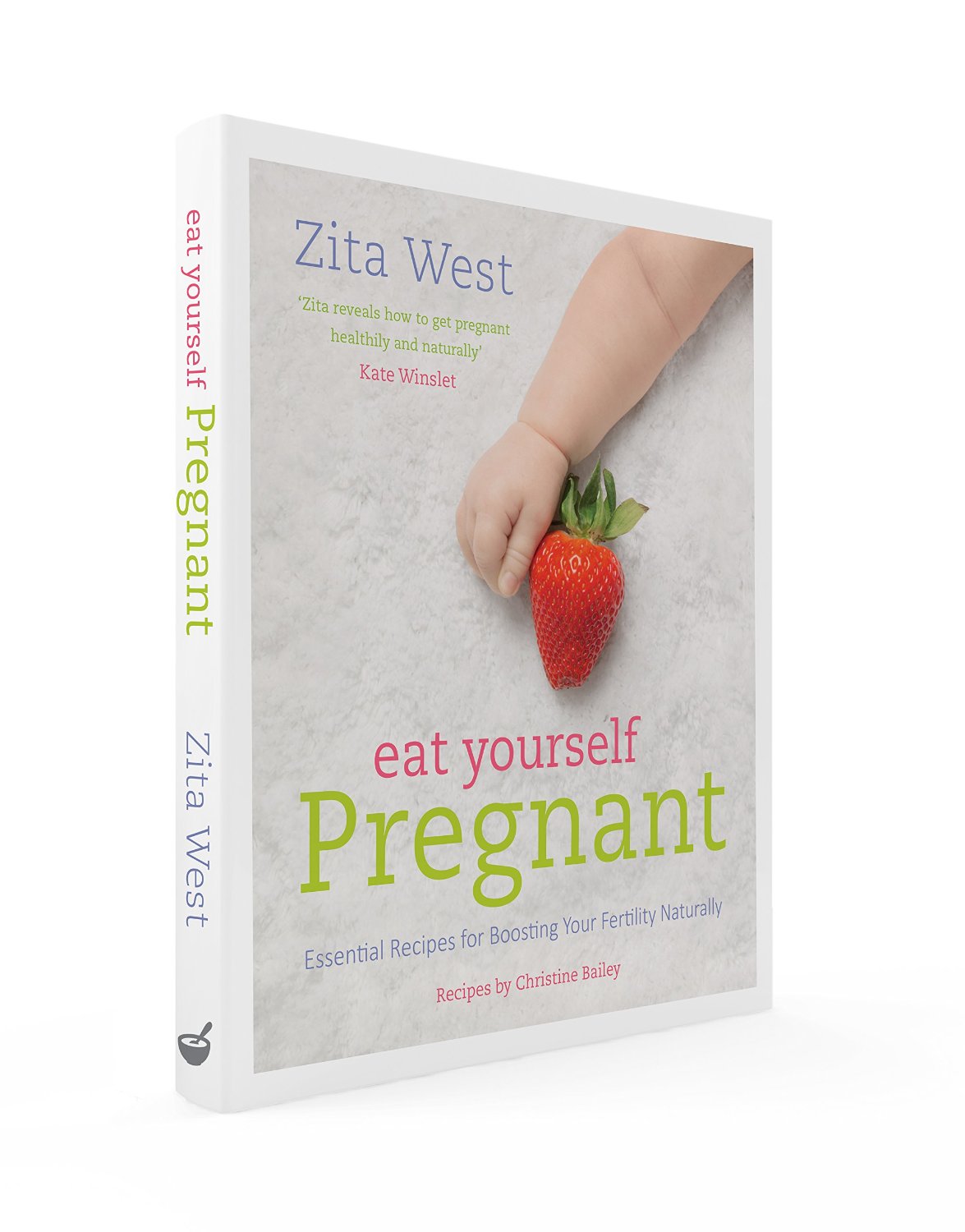 "Zita shows you how preparing for pregnancy and good nutrition is one of the most important investments you can make towards the health of your baby. I love to cook and the recipes in this book are great." –  Kate Winslet
     Eat Yourself Pregnant by Zita West
      160 pages • Illustrated
      £14.99 | Buy the book now!