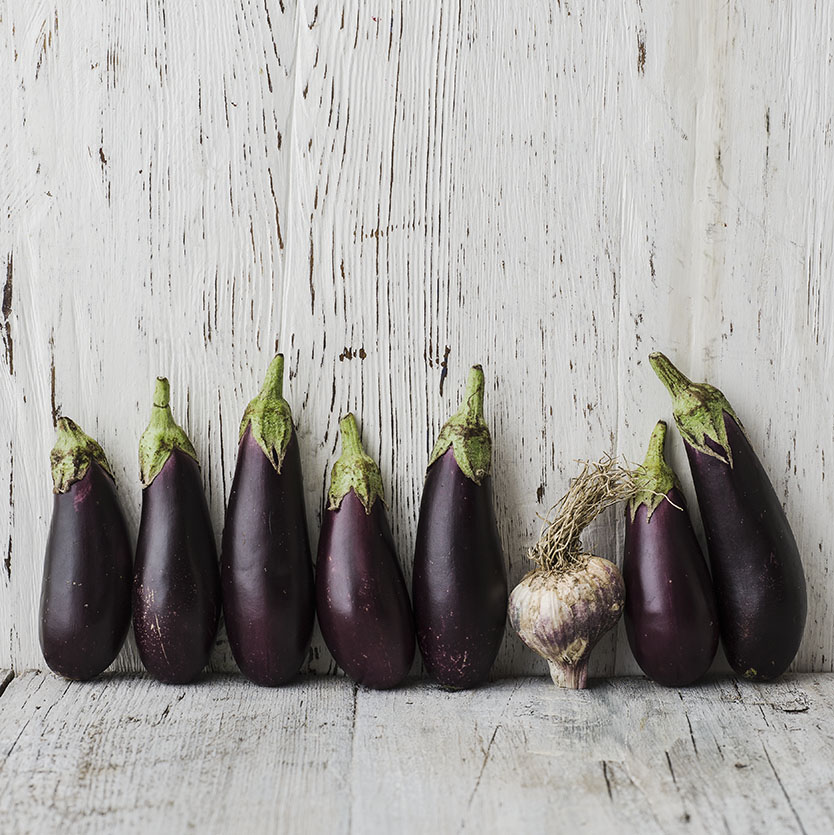 by Nicola Graimes
For me, there has been an exciting shift in enthusiasm for meat-free cooking over the last few years. There's now a significant number of us who choose to eat a predominantly plant-based diet, so the recipes in my new book have been created to satisfy this growing trend for part-time vegetarianism. Yet, unlike other books on the market it shows how some of the recipes can be adapted to include meat and fish, if you like.
So the Part-time Vegetarian is a book for those who love vegetarian food, but who may not wish to commit to a fully meat-free diet and are looking for adaptable recipes. It's also a way I like to eat – so my meals are principally plant-based, but I occasionally include meat and fish in my diet, although the ratio on my plate is always biased towards plant-based ingredients.
The beauty of part-time vegetarianism, or flexitarianism as it is often called, is that there are no hard and fast rules. It's a way of eating that suits everyone and can be as flexible and variable as you like. It also can vary from day-to-day, week-to-week depending on personal choice and circumstances. Ideally, the only criteria is that plant-based foods form the foundation of whatever meal you're eating.
The 120 vegetarian recipes in the book are also for those who have a vegetarian in the family and want fresh ideas, but are maybe also looking for recipes that can be easily adapted to suit all dietary preferences at home without having to cook two meals. Likewise, there are recipes for special occasions or dinner-parties when there's a vegetarian guest and the host is looking for a meal that will satisfy all tastes. So most importantly, the book appreciates and celebrates the diversity of a flexitarian way of eating.
This recipe for Vietnamese Crispy Tofu and Cashew Salad makes a great weekday summer meal but if you choose it can be adapted to include chicken and peanuts instead.
Preparation time: 20 minutes
Cooking time: 7 minutes
Ingredients: 125g/4½oz rice vermicelli noodles; 1 recipe quantity Vietnamese Ginger; Chilli Dressing; 2 carrots, halved crossways and thinly sliced into strips; 1 small cucumber, quartered lengthways, deseeded, and thinly
sliced into strips; 2 handfuls of shredded red cabbage; 1 red pepper, deseeded and thinly sliced; 3 spring onions/scallions, thinly sliced; 2 handfuls of chopped mint leaves; 2 handfuls of torn basil leaves 250g/9oz crisp fried tofu pieces, halved if large; 1 Little Gem/Bibb lettuce, leaves separated; 70g/2½oz/heaped ½ cup salted
roasted cashew nuts.
Sweet, sour, hot, spicy and salty, this vibrant salad includes all five elements that are fundamental to Vietnamese cooking. Vital, too, is the contrast in textures, from the crunch of the cashews to the crisp vegetables and soft, yielding rice noodles. Find crisp fried tofu in Asian grocers or cook
your own following the instructions below. Alternatively, try the soy-glazed chicken option,
opposite, if you are serving to non-vegetarians.

Put the noodles in a large mixing bowl, cover with justboiled
water from a kettle and stir, then cover with a plate
and leave to stand for 3 minutes, or until tender. Drain and
refresh under cold running water, drain again and put in a
large serving bowl. Spoon the dressing over and toss until
thoroughly combined.
Add the carrots, cucumber, cabbage, pepper, spring
onions/scallions and half the herbs to the bowl containing
the noodles and toss until combined.
Heat a large dry, non-stick frying pan over a medium
heat and cook the tofu for 2–4 minutes, turning regularly,
until warmed through and crisped up. (If you can't find
crisp fried tofu, fry 250g/9oz cubed tofu in 3 tablespoons
sunflower oil, turning occasionally, until golden and crisp.
Drain on paper towels.)
Arrange the lettuce leaves on a large serving plate
and top with the noodle salad, remaining herbs, cashews
and crisp tofu before serving.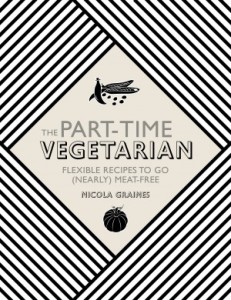 Nicola Graimes
The Part-Time Vegetarian
Available from September 2015
Sign up for our newsletter to get our new articles straight to your inbox every month.
https://nourishbooks.com/wp-content/uploads/2015/07/feat-image.jpg
835
834
Nourish
https://nourishbooks.com/wp-content/uploads/2018/04/NourishLogo340x156-300x138-300x138.png
Nourish
2015-07-15 11:04:28
2015-10-02 10:27:57
So What is a 'Part-Time Vegetarian', I Hear You Ask?