Super Sprouts: All You Need to Know About Sprouting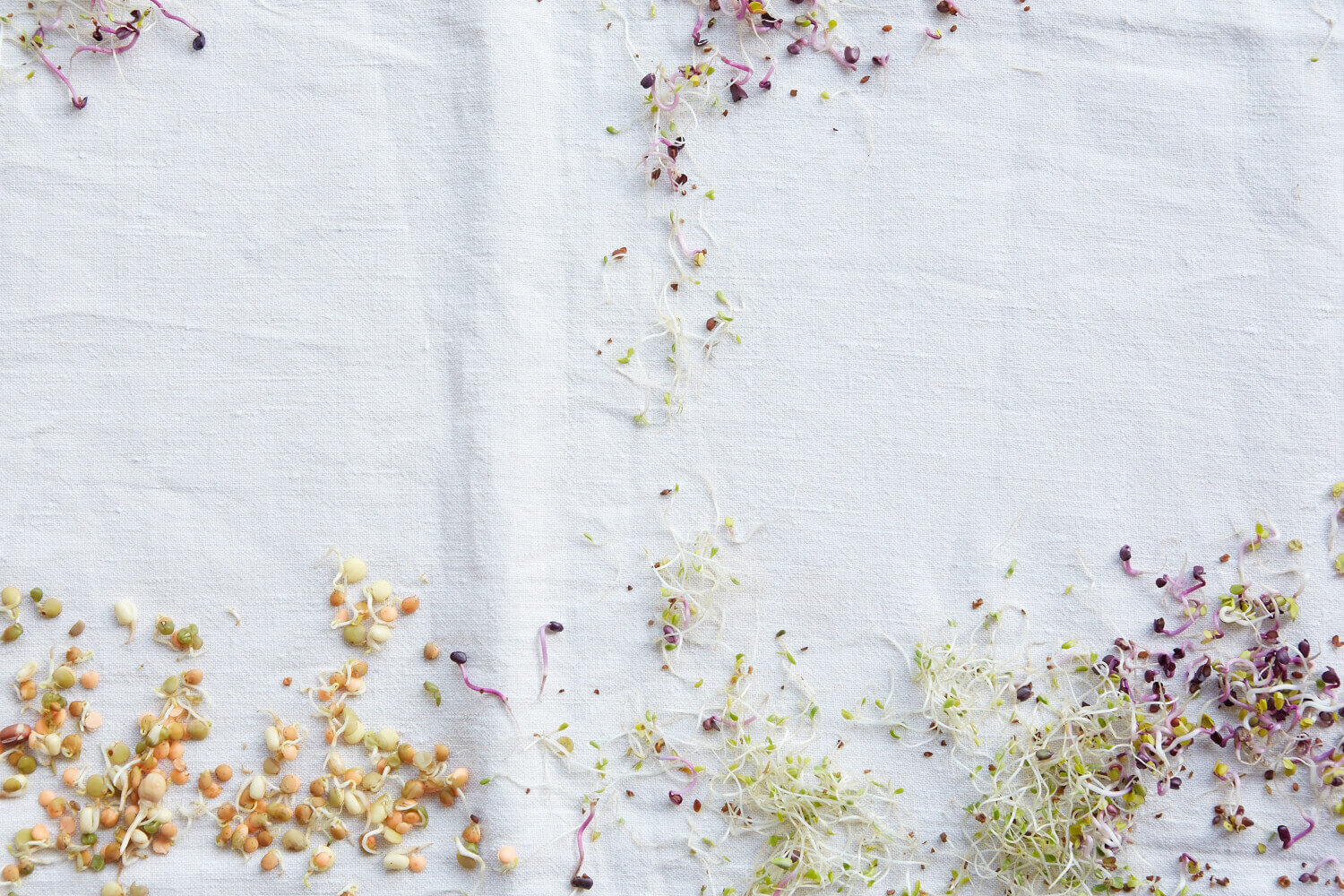 Extract from In the Mood for Healthy Food by Jo Pratt.
If you are not familiar with sprouts (and I don't mean Brussels sprouts — they are a different thing all together!) then do read on. I must admit I didn't used to take that much notice of the tubs of loose tangles of pale threads with tiny unopened peas/buds at the top until I realized just how amazingly good for you they are.
Nutrition
There are lots of different types of baby plants and vegetables that are eaten in their sprouting stage and are a powerhouse of nutrients. They're jam-packed full of vitamins, minerals, antioxidants, protein and enzymes that all have huge benefits to our health and wellbeing. When a plant or vegetable seed is germinated, its nutritional benefit increases anywhere between 300 and 1,200 per cent! So sprouted seeds are a pretty impressive condensed form of nutrients that shouldn't be ignored. A little goes a long way in the world of sprouts so a mere handful of these 'living foods' included in your diet can give you a really healthy boost and leave you bursting with energy. What's more, they can replace important enzymes in our bodies that we can no longer produce ourselves, as we get older.

Where to find them
When it comes to sourcing sprouts, they are becoming increasingly more available in supermarkets, grocery stores and, of course, health food shops, which is great news. However, your best option of getting to enjoy a variety of sprouts regularly is to grow your own – and it's far easier than you might imagine.
How to sprout
You can buy all sorts of fancy sprouting seed trays and kits, but to get you started it can be as simple as using a fairly big screw-top jar (about 1–2l/35–70fl oz/4–8½ cups) and a lid with holes pierced into the top or a piece of muslin/cheesecloth securely attached to the top with a rubber band, for ventilation and drainage. I use a large Mason jar with a two-piece screw-top lid, replacing the metal disc with a piece of muslin/cheesecloth.
Details vary from seed to seed, but once you have some seeds or beans suitable for home sprouting sprouts(not planting) the general method is the same.
Put the seeds into your clean jar (fill no more than one-third full). Rinse with cold water, drain and then top up with fresh cold water. Leave to soak overnight (or less if the seed/grain package says so).
Rinse thoroughly, drain well (tip the jar upside down) and leave the jar on its side at room temperature, out of direct sunlight. Rinse and drain a couple of times a day (I find at breakfast time and before bed is the most practical time for me) and after 3–5 days you should have fully sprouted seeds. Make sure they are well drained, then keep in the refrigerator for up to 3 days.
Flavours
Like vegetables, each and every type of sprout has a different flavour. These are just some of the types of sprouts around:
» Fresh and delicate microgreens – the baby leaves of vegetables such as beets, pea, rocket/arugula, clover and cress. These are very mild in flavour and can really enhance the presentation of a dish when scattered over the top.
» Spicy and add bite – radish, onion, fenugreek, garlic, mustard.
» Nutty and wholesome – these will add texture and crunch to a dish: mung beans, lentils, chickpeas, aduki, alfalfa and split peas.
What to make
Here are a few suggestions on how to include some sprouts in your diet:
» Add to tossed salads or make them the star of a salad (mixture of any sprouts)
» Mix into coleslaw (cabbage, radish or clover)
» Scatter into wraps or sandwiches (alfalfa, sunflower, radish)
» Add to stir-fries (mung beans, aduki, lentil, cabbage)
» Add to sushi (radish, clover, sunflower, broccoli)
» Stir into soups, casseroles and stews (chickpea, mung bean, aduki, lentil)
» Mix into curries (chickpeas, fenugreek, lentils, mung bean, aduki)
» Blend into juices (broccoli, clover, alfalfa, pea shoots)
» Blend into hummus (chickpea)
» Garnish dishes (microgreens, alfalfa, onion, pea shoots)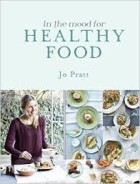 Jo Pratt
In the Mood for Healthy Food
£20.00, Available from Nourish Books
Sign up for our newsletter to get our new articles straight to your inbox every month.
https://nourishbooks.com/wp-content/uploads/2015/10/2015.01.20-SproutFeatSpread-022.jpg
1000
1500
Nourish
https://nourishbooks.com/wp-content/uploads/2018/04/NourishLogo340x156-300x138-300x138.png
Nourish
2015-10-08 16:32:21
2015-11-04 16:07:09
Super Sprouts: All You Need to Know About Sprouting